What is the Vaccines for Children (VFC) program?
VFC is a federally funded program that provides vaccines at no cost to children who might not otherwise be vaccinated because of inability to pay.
Who is eligible for the VFC program?
Children through 18 years of age who meet at least one of the following criteria:
         - Medicaid eligible
         - Uninsured
         - American Indian or Alaska Native
         - Underinsured (the child's health insurance doesn't cover vaccines, doesn't cover certain vaccines, or covers                                               vaccines but has a cap)
Which vaccines are offered?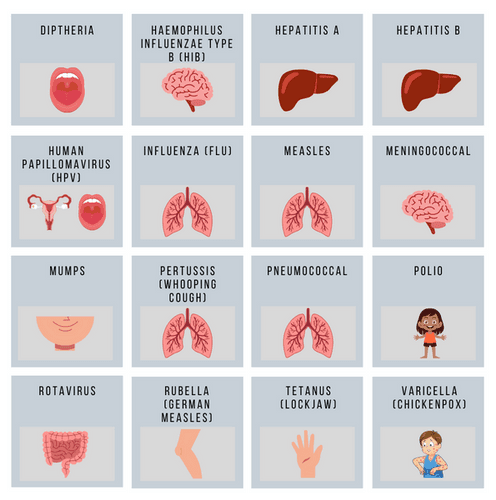 What should you bring to your appointment?
The child's Medicaid card (if they are Medicaid-eligible) and immunization record (if their records are not in NESIIS).
For more information about the Nebraska State Immunization Information System (NESIIS), please visit this website.
We accept donations of $15.00 total for vaccination, but you will not be denied vaccination if you are unable to donate.
Clinic Locations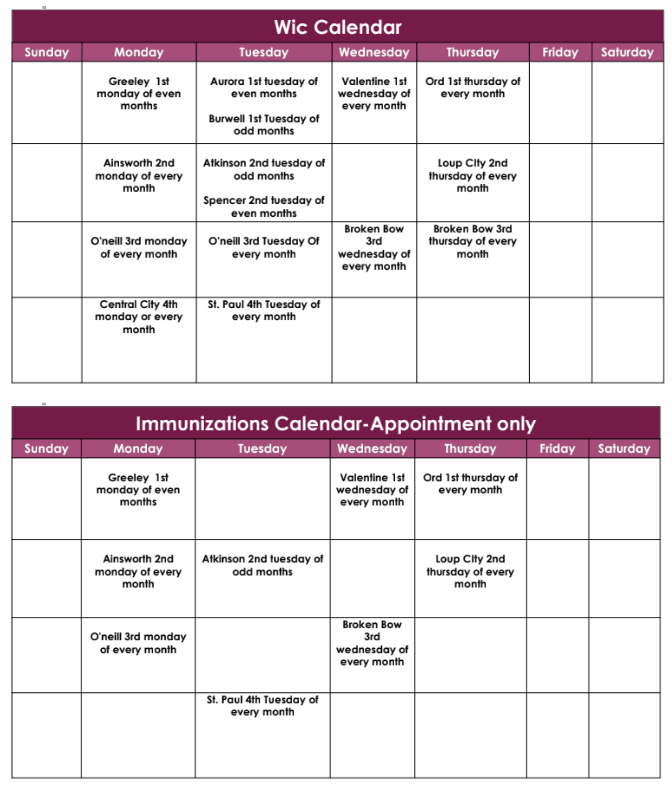 Ask for more information about our adult immunization program for adults that are uninsured or underinsured.
Vaccination Forms
Click on the image twice to download the file.