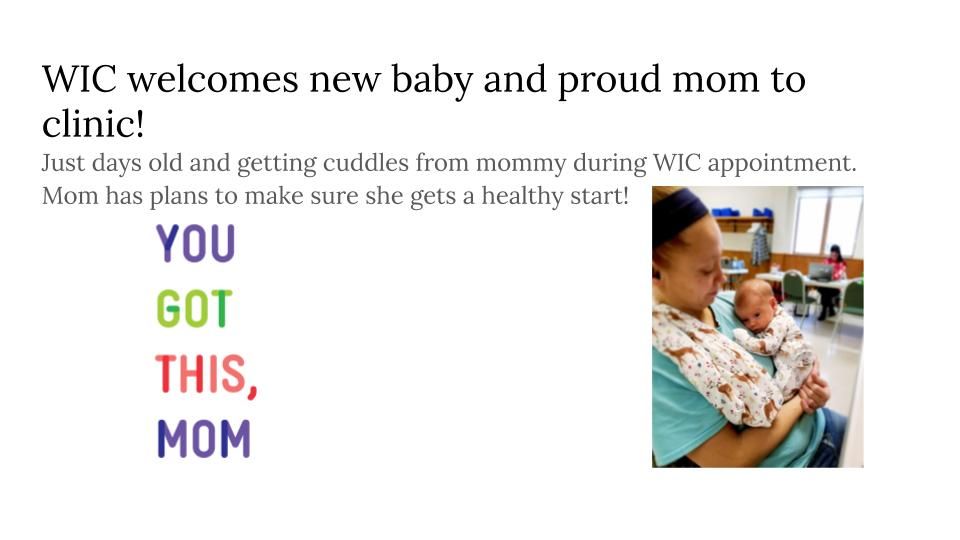 The Women, Infants, and Children (WIC) Peer Counseling program adds a critical dimension in WIC's efforts to help personal experience with breastfeeding. Peer Counselors are trained to provide basic breastfeeding information and support to other mothers. 
Peer Counselors are knowledgeable with the resources available to WIC clients and have familiarity with the questions a new breastfeeding mother may ask. They also recognize when to refer mothers to other resources during critical periods when mothers may be experiencing difficulty. 
The WIC Peer Counseling program constantly strives to provide the highest quality service and support to the participants so they have the best breastfeeding experience as possible.
Who qualifies? 
WIC pregnant and breastfeeding mothers
Who do I contact?
JoAnn Kucera, RN, is the Peer Counseling Supervisor at 308-745-0780. You will then be assigned to a Peer Counselor to help you.